Wat is jouw complexiteitsuitdaging?
Bepalen van de root-cause van trage of niet-beschikbare applicaties

De prestaties optimaliseren voor een betere customer experience

Maximaliseren van de waarde van de cloud

Security by design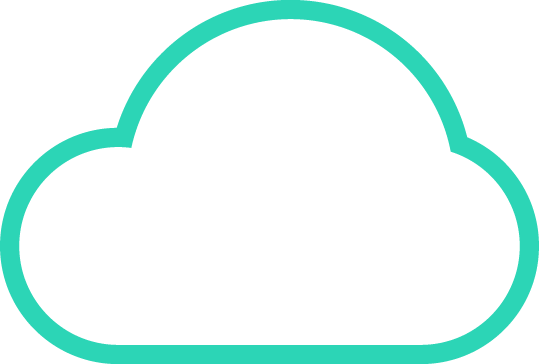 Visibility & Performance Management (VPM) biedt een antwoord op deze en vele andere vragen.
Neem een deep dive in de componenten
Creëer echte zichtbaarheid voor betere prestaties
Verbeter jouw customer experience
Bepaal nauwkeurig waar en hoe jouw klanten contact met jouw organisatie maken - via alle mobiele apps en websites - ongeacht het device dat ze gebruiken.
Houd de zichtbaarheid vast
Koppel de prestaties van applicaties en de customer experience aan businessresultaten voor een 360-gradenbeeld van jouw applicatie- en netwerkperformance.
Snel problemen oplossen
Zorg voor een betere customer experience en los issues snel op door storingen, crashes, netwerkverzoeken, details over page loads en andere informatie automatisch vast te leggen.
Wees proactief
Pas je aan ontwikkelingen aan en zorg voor verbeteringen zonder dat dit leidt tot risico's of tot slechtere prestaties en beschikbaarheid.
Van de cloud naar de eindgebruiker
Overal zichtbaarheid in de kosten
Ken de kosten van jouw dataprovider en datacenter.
Applicatie-monitoring on-premise, in de cloud, op vestigingen, voor continue applicatieprestaties en minimalisering van kosten.
Benchmark om succes te boeken.
Bepaal de basiswaarden van workloadperformance voor, tijdens en na de migratie.
Bepaal de basiswaarden van elk draadloos netwerk en SD-WAN.
Bepaal de basiswaarden van de applicatieperformance.
Focus op SAP
Monitor SAP als onderdeel van het grotere applicatie-ecosysteem.
Single pane of glass.
Beoordeel het onderliggend netwerkpad (internet) bij migratie naar cloudmanaged-services.
Voer stresstesten uit met jouw applicaties
Voor en na een cloudmigratie
Simuleer de applicatieperformance in een reeks van scenario's, waaronder de beschikbaarheid van nieuwe apps.
Automatiseer
Gebruik software om automatisering te stimuleren via perfect ontworpen tooling.
Neem controle over jouw bedrijfsapplicaties, van strategie en implementatie tot aan managed services
Het European Competency Center is onze gespecialiseerde unit met toonaangevende expertise in Visibility en applicatie performance management.
Ons toegewijde team biedt klanten de zichtbaarheid en praktische diensten die datagestuurde besluitvorming mogelijk maken. We werken met jou samen om de belangrijkste oorzaken van slechte performance of gebruikerservaring en uitdagingen in hybride IT-omgevingen op te sporen.
Door samenwerking met toonaangevende partners, waaronder AppDynamics en ThousandEyes, beide onderdeel van Cisco, biedt NTT Ltd. een oplossing die voorziet in meer zichtbaarheid, proactief prestatiebeheer en geautomatiseerde probleemidentificatie om netwerk- en applicatieproblemen op een tijdige en veilige manier op te lossen.
Beveilig jouw business en applicaties
Zero trust-security
Bescherm jouw medewerkers, workloads en data.
Beveilig alle toegang tot jouw netwerkapplicaties en -omgeving - voor gebruikers, devices, API's, IoT, microservices, containers en meer.
Applicatie gebaseerde security
Zorg voor inzicht in applicatiegedrag en automatiseer het creëren van micro-segmentatiepolicy's en -afdwinging.
Zorg voor inzicht in het gebruik van en toegang tot data binnen de customer journey.
Fijnmazige netwerksecurity
Detecteer automatisch apparaten die niet compliant zijn, zodat je altijd weet wat er actief is in jouw netwerk.
Detecteer grootschalige en late aanvalsactiviteiten met behulp van op ML gebaseerd gedrag, regels en op maat gemaakte triggers.
Beoordeel relevante context en bewijs in klikken om incidenten snel en met vertrouwen op te lossen.
Bedreigingsdetectie binnen de perimeter en intelligente respons op schaal.
Lees meer over hoe visibility en applicatie performance management jouw organisatie kan helpen.