Simplify your collaboration
11 February 2020
Philippe Urbain
Collaboration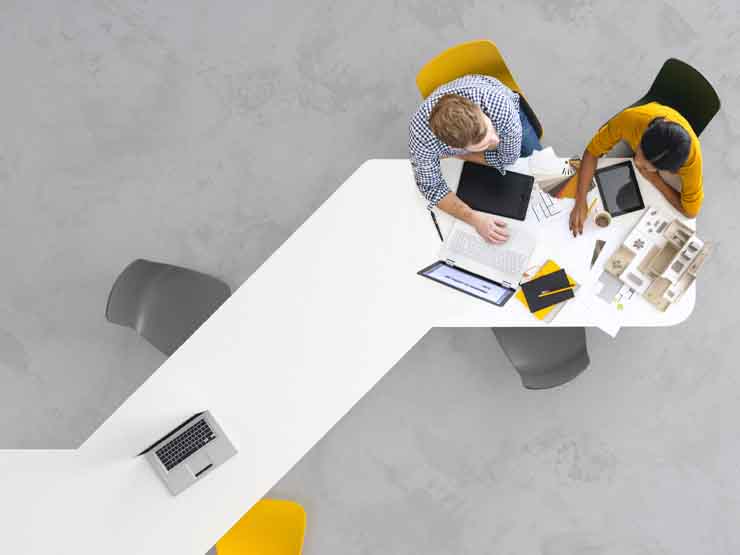 Is complicated licensing putting the brakes on your ability to collaborate?
With collaboration technology advancements, organizations are now able to free employees to choose the best place to work, enabling flexible working and global collaboration, which in turn improves productivity and job satisfaction. Our 2020 Intelligent Workplace report identified that 88.9% of organizations recognize the value of employee experience as a crucial strategic differentiator. However, just 38.3% are very satisfied with their current capability. However, 71% still in the early stages of their digital transformation believe that a complete restructuring of the business and operating model was required. Collaboration needs to be at the heart of that change.
A critical challenge for organizations - at all stages of their transformation journey - is the ability to properly manage the disparate systems, services and technologies that make up their collaboration and communications estate.
The way we can control this complexity is through license management. Your current collaboration ecosystem is likely underpinned by multiple licensing agreements from different vendors. This complicates the way organizations consume collaboration services and drives up costs with the payment of high acquisition fees and with limited flexibility on what you can consume. The separate agreements potentially needed for on-premises, hosted and cloud solutions also restrict your options when it comes to how you choose to deploy your collaboration environment.
You can eliminate the time IT teams spend managing and maintaining complex license agreements by moving to subscription-based collaboration solutions. Organizations can subscribe with ease and equip their employees with the tools they need including calling, contact center and enhanced collaboration, including meeting rooms.
The pressure is building on IT organizations to ensure that employees have the tools required to deliver against digital transformation goals. This has created a need, not just for simplified licensing, but for a suite of professional services that help companies to fully integrate collaboration services with the next generation of business processes.
Ensuring your collaboration strategy is able to meet the ever-evolving needs of your organization requires that you need to embrace three key elements:
Simplicity: Reducing silos and improving the reliability and quality of workplace services is a critical element of delivering services to the modern employee. Moving to a subscription-based model shifts the investment in these tools from capex to opex and consolidates all the services you need into a single contract.
Flexibility: By adopting a flexible deployment method, it's possible to mix and match between cloud, on-premises, hosted, and hybrid options. With the ability to base your purchase on the number of people who need services, you can grow at your own pace.
Agility: As business requirements change, your collaboration environment needs to adapt. With subscription-based billing and access to the full suite of Cisco collaboration tools, you can provide the services your users require, as and when they need them.
Accelerate your collaboration by bringing together NTT's global services expertise and Cisco Collaboration Flex Plan. This comprehensive solution not only simplifies your collaboration environment, allowing for greater flexibility and agility, but also allows you to transition seamlessly to the cloud to meet your current and future collaboration needs. This enables you to meet the demands for a flexible and agile working environment without needing to invest in specialized skills.
The deep expertise that NTT and Cisco bring, as a result of over 25 years of partnership, ensures that the latest collaboration technologies can fully support your organization's transformation journey. With simplified licensing provided by Cisco's Collaboration Flex Plan and the depth of professional services in NTT, you can use your collaboration investment as the catalyst for the creation of the future-proof organization.
To find out more about Accelerate Modern Collaboration, please visit
https://communication.hello.global.ntt/accelerate-collaboration